Media Room for Ralph White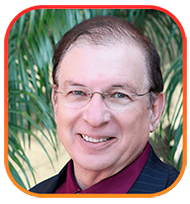 During the past twenty-seven years Ralph has delivered a variety of business training programs to over five thousand executives, sales managers and entrepreneurs. Ralph is an expert in teaching the dynamics of sales, managing for results, and time management. In addition to working with large groups, he currently coaches over 50 different individual firms with the goal of creating breakthrough results in profitability.
Ralph believes that the key to success in business is one's relationship with profitability. Just as a professional athlete uses a coach to direct and refine performance, business people can use a coach to identify and reinforce pathways to results. In his coaching work, Ralph encourages clients to review and reinvent who they are being in their business, along with driving home systems and structures for committed action.
Ralph has been a frequent public speaker including engagements with Rebuild LA and the Deepak Chopra Center as well as radio appearances on the Mark Deo Small Business Hour and The Aware Show with Lisa Garr.
Specialties: Ralph brings a practical pragmatic approach to any situation. He is an expert in creating breakthrough results in many business areas including profit, teams, and powerful outcomes. He is both a teacher and an example of what is possible using the entrepreneurial spirit. Ralph's mission in life is "Ideas become realities."
Ralph is the author of 12 Steps to Success in BusinessLife, which has a 5-star rating on Amazon.